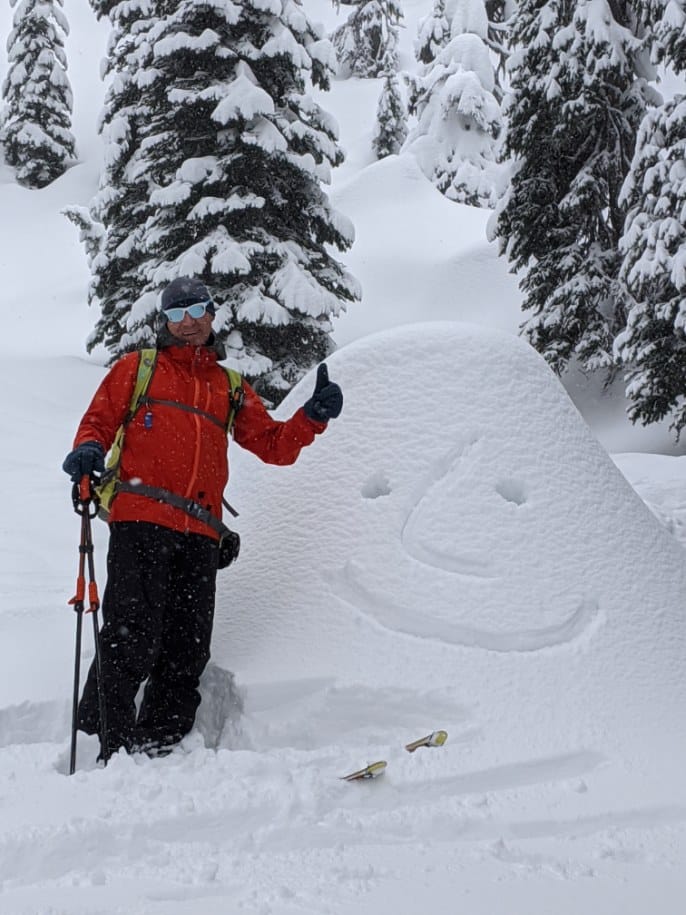 Fritz Keller
Owner/Guide
Fritz immigrated to Canada with his young family 34 years ago. His family operated an award winning dairy farm in Ontario and Manitoba for 20 years. After moving to the little Kootenay mountain town of Kimberley, Fritz took many guiding/avalanche/wilderness first aid courses and began guiding. Between living in the West Kootenays and part-time in Kimberley, he's had endless opportunities to scout out all the secret spots at the ski hills and backcountry. He also owns/operates a successful bus company out of Trail, providing a much needed inter-city bus route between the West Kootenay/Boundary Region to Kelowna. Fritz has a huge passion for taking clients out in the Kootenay backcountry to show them this beautiful part of BC, much like he had as a child exploring the Bernese Alps. He is always very positive about life, and when asked what his biggest accomplishment in life has been so far, he says, "Being the father of my 5 cool, hip children."
Silvercity Stagelines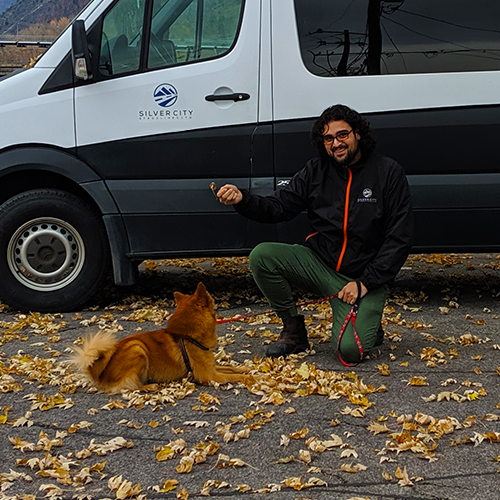 JoJo
Tickets/Website
Greetings, my name is Joshua Jordan "Jojo" for short I help manage all technical aspects here at Silver City Stagelines. Managing the server and designing the booking system / App's across multiple channels and managing our customer email "support@fritztravels.com" processing each ticket manually is busy work! we here work towards a hassle free future curving towards the passengers every need and that's where I come in.
Hope to approve your booking soon!
Silvercity Stagelines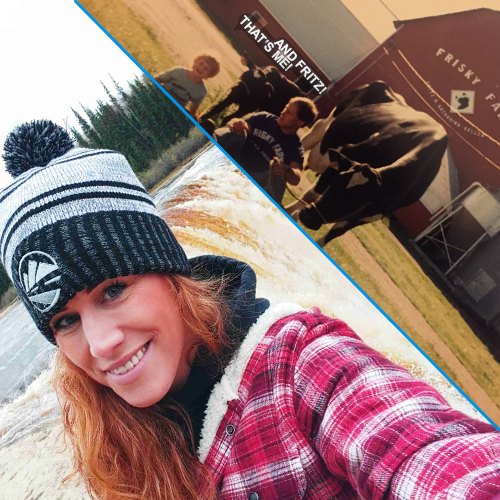 Bekka
Marketing/Driver
Hi, I'm Bekka! Fritz's oldest daughter and just like my dad I am a lover of the outdoors and the Kootenays! The most interesting work I has ever done was on our Family Dairy Farm were I was fortunate to grew up. From feeding calves, milking cows, field work, helping Grama in her big Garden, to everything else that had to be done on our Farm. I am part of our marketing team here at Silver City Stagelines. Some of the outdoor activities I love include snowboarding, climbing, trail running and just any activity that takes me outdoors. Professionally I have a background in business administration a designation I received from Selkirk College. I bring passion and enthusiasm to everything I do. With previous experience in sales and marketing I am excited to be serving the Kootenay area.
Silvercity Stagelines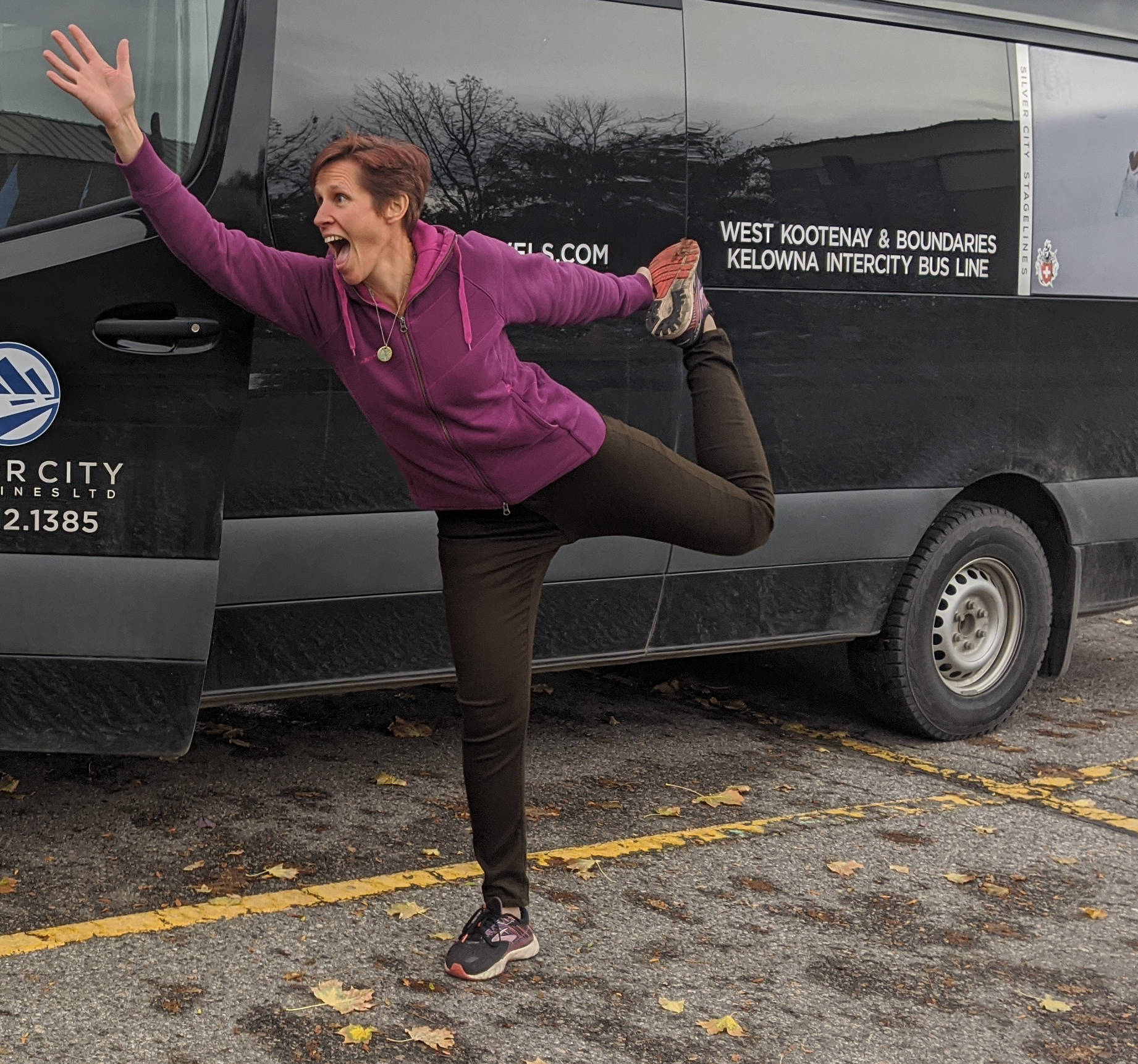 Lucia
Driver/Tour Guide
Hi, I am Lucia, a trained chef originally from Switzerland. I worked in BC in different Lodges and Ranches with my working permit for a couple of years, before I decided to move to beautiful British Columbia.
I always worked in the hotel and tourism industry and just love to hear peoples stories.
As a tour guide I have been doing a lot of driving and guiding throughout BC and Alberta.
I really enjoy exploring new places on a hike, run, walk or on the water!
Silvercity Stagelines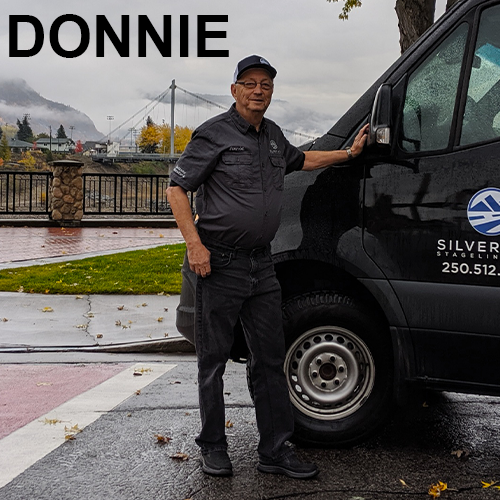 Donnie
Driver
Hi,my name is Donnie (Ross). I have lived in the Trail Area most of my life and have three children and six grandchildren. I have driven professionally on and off for the past fifty-one years and have worked for Fritz part time for the past ten years.I look forward to serving people in the Kootenays and Fritz' Travels
Silvercity Stagelines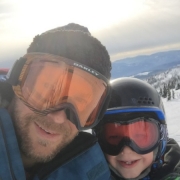 Tony
Driver
Tony grew up in southern Alberta and spent most of his time playing sports like hockey and soccer. His family moved to Kelowna for his grade 12 year to realize their dream of living in beautiful BC. He became a rock scaler and blaster for 13 years climbing the cliffs along the BC Rail rail-line. When they were sold to CN he started a new career at Greyhound, driving for 13 years throughout all of BC and Alberta. He has 1 son and together they hike, snowboard and golf every chance they get. An eternal optimist and chaser of adventure, Tony loves meeting new people and traveling.
Silvercity Stagelines
Vinz
Driver
Hi, I'm Vinz, Fritz 's youngest son, I am an outdoor enthusiast spend most of my winters skiing in the back country. I work seasonal "April to November" for a construction company in Revelstoke operating heavy equipment I'm a class 3 driver with air brakes. Looking forward to being a casual/part-time driver for my dad's company.
Silvercity Stagelines